Bathroom installations and rewiring Services in Dubai
Bathroom installations of any shape or form with Renovation Dubai
Sitting in your bathtub with your favourite drink in hand is easy, but have you tried installing a bath yourself? Bathroom installations in Dubai. Let the qualified pros at renovation in Dubai save you the hassle of going through thick instruction manuals and install your bathtub without wasting time. So, go ahead and pick our bathroom installations Dubai service,  for we: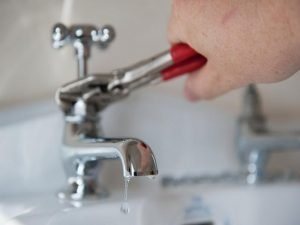 Can fit corner, inset, double-ended, roll top, steel, whirlpool, and other bathtub types;
Mount hinged, foldable, static, and many other shower screen types on the market;
Install baths in line with your preferences and without neighbour-upsetting sounds;
Carry all tools needed to add that extra layer of uniqueness to your home bathroom;
Can arrive and get the job done for any day of the week, bank holidays included;
Leave the bath and shower screen fitting to seasoned Dubai pros
Step aside and let us lend you a qualified hand for bathroom installations
If you did try to install a bath all by yourself, then you know that this project requires three crucial things – knowledge of what you're doing, suitable tools, and lots of precious free time. In case you don't have any of these, then simply let Renovation in Dubai do all the heavy lifting & fitting for you. The swift and considerate bath installers have many years of experience behind their backs and are always ready to transform your bathroom the way you always intended. So, grab a magazine, choose what you need and get that bath install session rolling!
Diligent screen & bathtub fitting done your way
Who said that fitting a bath screen cannot be exciting? The careful handymen can help you mount any type of shower screen fittings on the market in line with all safety rules and, most importantly – your aesthetic preferences. It does not matter if you've planned to fit a shower screen that folds or hangs on sturdy hinges, because the pros have the passion and the tools to make it all work. And if you're not sure which screens go best with your whirlpool bathtub, the experts can choose those for you and turn your acoustic retreat into a truly 5-star experience.
We will bring everything your bathroom installations in Dubai
The specialists behind Renovation in Dubai will always come prepared with all tools your bathtub or shower screen installation may possibly involve. And this usually includes a lot of things – tape measures, hacksaws, hammers, adjustable wrenches, spirit levels, and silicone sealants. The pros will carry those, as well as every type of screwdriver in existence, to fit your newest bathroom additions at just the right location. The qualified team can also bring a wide variety of extra materials on site, the price of which you can later review in your final quote.
Add style & comfort to your bathroom today
It's never too early or too late to contact our 24/7 representatives – just use our online booking form, write us on our real-time chat, or give us a call and we'll help you pick a convenient day and time for the job. Keep in mind when booking our service that such bathroom modifications may take up to a whole day, depending on various factors. The good news is that the pros can install a double-ended bathtub or a frameless shower screen anywhere within Dubai area.
LET'S TAKE A LOOK AT WHAT GOES INTO BATHROOM FITTING
ENJOY PROFESSIONAL WIRING AND REWIRING
Lavatory wiring is a fragile course of that ought to
solely be dealt with by licensed specialists. Technicians
no hassle putting in numerous sorts of lavatory
lighting that will help you strike that delicate stability
between aesthetics and utility. The skilled
handymen flip it into an opulent palace by furnishing
place with bathtubs, electrical showers, washbasins,
cabinets, bogs, and different equipment. And if
every little thing is sweet to go besides these pesky
cables, the workforce will use the suitable instruments
to give you skilled rewiring.
TAKE YOUR BATHROOM FITTING TO THE NEXT LEVEL
Good up-to-date bogs are immediately
acknowledged by the standard supplies that normally
again them up. The educated Improbable
lavatory fitters will use sturdy grouts, silicone
sealants, flooring tiles, and copper piping to make sure
that your small water kingdom stands the check of
time. By fusing old-school abilities with trendy
delivering top-notch plumbing, tiling, electrical,
gentle constructing, and adorning providers at any time
and anyplace you want. Simply select a design, say
the phrase, and the Dubai lavatory refurbishes
will adhere to a strict code of apply to ship
satisfying and long-lasting outcomes
PICK THE MATERIALS FOR YOUR FIT A BATHROOM SERVICE
With time, our lavatory set up has expanded to incorporate nearly any tiling materials you possibly can consider.
MAKE YOUR BATHROOM GLEAM WITH PROPER ELECTRICAL WIRING
What's using a toilet that shows an ideal sense of concord when you can not recognize any of it? Rewiring a toilet is a vital and accountable step and we, at Handyman DXB, are very a lot conscious of that. With us, you'll have entry to a plethora of distinctive mild sources that can flip your small acoustic surroundings into a toilet like no different.
Abu Hail,
Al Awir First,
Al Awir Second,
Al Bada,
Al Baraha,
Al Barsha First,
Al Barsha Second,
Al Barsha South First,
Al Barsha South Second,
Al Barsha South Third,
Al Barsha Third,
Al Buteen,
Al Dhagaya,
Al Furjan,
Al Garhoud,
Al Guoz Fourth,
Al Hamriya, Dubai,
Al Hamriya Port,
Al Hudaiba,
Al Jaddaf,
Al Jafiliya,
Al Karama,
Al Khabisi,
Al Khwaneej First,
Al Khwaneej Second,
Al Kifaf,
Al Mamzar,
Al Manara,
Al Merkad,
Al Mina,
Al Mizhar First,
Al Mizhar Second,
Al Muraqqabat,
Al Murar,
Al Sabkha,
Al Muteena
Al Nahda First,
Al Nahda Second,
Al Quoz First,
Al Quoz Industrial First,
Al Quoz Industrial Fourth,
Al Quoz Industrial Second,
Al Quoz Industrial Third,
Al Quoz Second,
Al Quoz Third,
Al Qusais First,
Al Qusais Industrial Fifth,
Al Qusais Industrial First,
Al Qusais Industrial Fourth,
Al Qusais Industrial Second,
Al Qusais Industrial Third,
Al Qusais Second,
Al Qusais Third,
Al Raffa,
Al Ras,
Al Rashidiya,
Al Rigga,
Al Safa First,
Al Safa Second,
Al Safouh First,
Al Safouh Second,
Al Satwa,
Al Shindagha,
Al Souq Al Kabeer,
Al Twar First,
Al Twar Second,
Al Twar Third,
Al Warqa'a Fifth,
Al Warqa'a First,
Al Warqa'a Fourth,
Al Warqa'a Second,
Al Warqa'a Third,
Al Wasl,
Al Waheda,
Ayal Nasir,
Aleyas,
Bu Kadra,
Dubai Investment park First,
Dubai Investment Park Second,
Dubai Media City,
Dubai Internet City,
Emirates Hill First,
Emirates Hill Second,
Emirates Hill Third,
Hatta,
Hor Al Anz,
Hor Al Anz East,
Jebel Ali 1,
Jebel Ali 2,
Jebel Ali Industrial,
Jebel Ali Palm,
Jumeira First,
Palm Jumeirah,
Jumeirah Second,
Jumeirah Third,
Jumeirah 1,
Jumeirah 2,
Jumeirah 3,
Jumeirah Park,
Jumeirah Village circle,
Jumeirah Dirstricts,
Arabian Renches,
Motor City,
Silicon Osis,
Jumeirah Beach Residence,
Al Wasl,
Al Safa,
Umm Al Sheif,
Umm Suqiem,
Madinat Jumeirah,
Al Mankhool,
Marsa Dubai,
Meadows,
Mirdif,
Muhaisanah Fourth,
Muhaisanah Second,
Muhaisanah Third,
Muhaisnah First,
Al Mushrif,
Nad Al Hammar,
Nadd Al Shiba Fourth,
Nadd Al Shiba Second,
Nadd Al Shiba Third,
Nad Shamma,
Naif,
Al Muteena First,
Al Muteena Second,
Al Nasr, Dubai,
port Saeed,
Arabian Ranches,
Ras Al Khor,
Ras Al Khor Industrial First,
Ras Al Khor Industrial Second,
Ras Al Khor Industrial Third,
Rigga Al Buteen,
Springs,
Meadows,
Trade Centre 1,
Trade Centre 2,
Umm Al Sheif,
Umm Hurair First,
Umm Hurair Second,
Umm Ramool,
Umm Suqeim First,
Umm Suqeim Second,
Umm Suqeim Third,
Wadi Alamardi,
Warsan First,
Warsan Second,
Za'abeel First,
Za'abeel Second,
Knowledge Village,
Dubai Media City,
Dubai Internet City,
The Greens,
Discovery Gardens,
Green Community,
Jebel Ali Gardens,
Aykon city,
Tcom city,
Downtown Dubai,
Elite Residence,
Dubai Sports City,
Business Bay,
Falcon City,
Jumeirah Village Triangle,
Sheikh Zaid Road,
Polo Homes,
Studio City,
The Garden Dubai,
Dubai Marina,
Mudon villa,
Flamingo Villa,
The Lakes,
Jumeirah Hights,
Jumeirah Islands,
Dubai production city,
Jumeirah Golf Estate,
Mudon,
The Sustainable city,
Layan,
Al Waha,
Dubai lifestyle city,